Insurances
Family Physical Therapy participates in the following insurances:
Advantra
Advantra Freedom
Cigna
Coventry Health Care Network
First Health Network
Great West Health (PPO/POS/OPEN ACCESS)
Health America/Health Assurance
Highmark Blue Shield Products:
PPO, Keystone, Select Blue, Federal FEP, Security Blue, Freedom Blue
Humana/Choice Care Network
Intergroup
PA Medicare
Premier Comp. Solutions
Private Health Care Systems Network (PHCS)
Workman's Compensation
*If your type of insurance is not on our list, please call our office at 724-482-0111 (Benbrook) or 724-524-1427 (Saxonburg). We are adding insurances often as our business is rapidly growing. Our friendly office staff will assist you with insurance coverage questions and determining if your insurance requires a co-pay or visit limit. Our therapists are also PA Direct Access Certified, in which a doctor's prescription is not required to evaluate and treat minor injuries for up to 1 month. Please call Family Physical Therapy with any questions or concerns and we will do our best to get your rehab process started!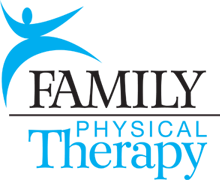 Improve how you move.
Testimonials
Family Physical Therapy is great! I had a great experience and would recommend this facility to anyone! I have been pain free since I left!"
- August 2011
"Kate was super! She worked hard at what she does. A very caring and professional person. Thank you!"
- December 2011